| | |
| --- | --- |
| The Card Hole | |
This is a neat demonstration of the difference between AREA and LINE or PERIMETER.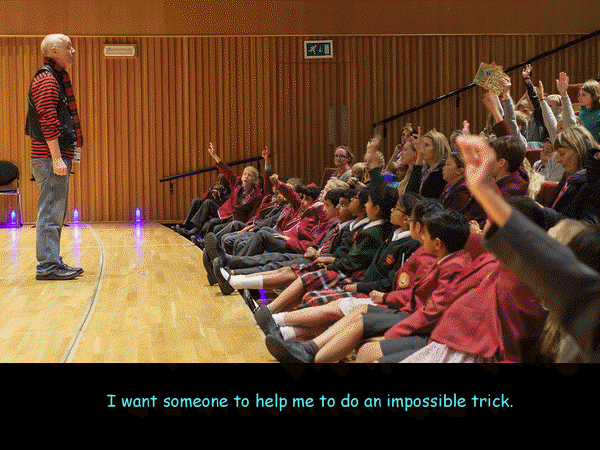 Photos taken at King Edward's School, Birmingham kindly supplied by David Ash Photography
With patience you can cut a hole in any card as big as you like!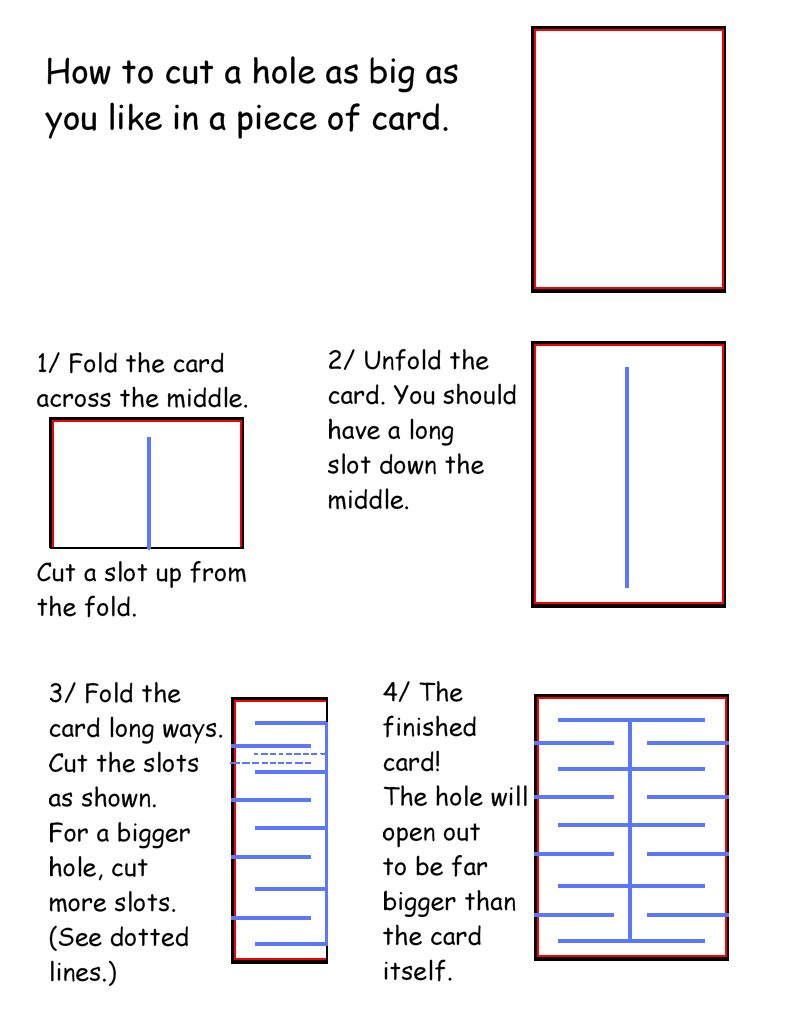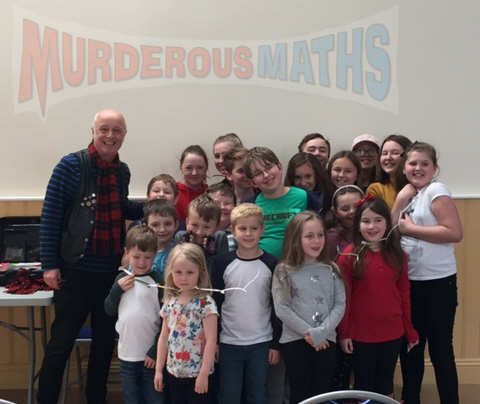 Here are TWENTY people inside one birthday card at a
Yorkshire homeschoolers' event in 2019!

Links:

"How to climb through a postcard" appears in THE BRAIN-BENDING BASICS
Find more about area and perimeters in ALL SHAPES AND SIZES