Can't decide what game to play today?
Then let me decide for you: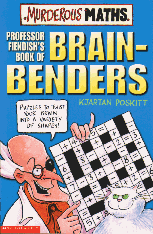 The Fiendish Football Team Illusion! Can you see where my 12th player comes from?

Lots of Other Illusions Give your eyes a surprise!



Let Riverboat Lil READ YOUR MIND! Can you see how she does this strange trick?






The EIGHT QUEENS Puzzle! A classic Sam Loyd Problem.


The 7-11-13 Trick (And other miracle sums) Pass your friends a calculator - and then make them feel really silly with these simple tricks!



The Predictor Cards The trick with four cut-out cards, you pick a number from 1-16 and it mysteriously appears in a hole at the back!
The Missing Digit Trick Your friend does a sum then crosses a digit out - you can tell what it is without looking!


The Prime Numbers Trick Make a strange prediciton using the magic of PRIME NUMBERS. There's even a special calculator to play with!



The Five Card Trick A sneaky little trick you can carry round in your pocket. Very easy to make and perform!


The Calendar Trick You see calendars everywhere - so next time why not utterly gobsmack your friends with a lightning mental calculation?




Urgum and Grizelda's Head Hunt
A skill game to play on your own or with 1 or 2 fellow barbarians.


What were you like when you were born? Use your date of birth to discover your true character!


The Impossible Guess! So you think you're clever eh? In that case I challenge you to guess my secret number...


The Impossible Drawing Trick Challenge your friends to this neat little trick - it'll drive them mad especially when you show them the answer!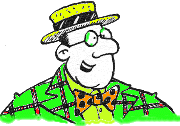 How to Make a Triflexagon How to make some of the strangest toys you ever saw!



The MODULUS 105 trick An amazing way of finding a number using the special maths MOD function.





Age By Chocolate! A great trick that a lot of people know, but very few people understand!





And here is one of the strangest toys on the whole of maths!
The Sam Loyd Puzzle The classic sliding tiles problem to play right here on your screen!